How to Order
In order to better meet your needs, we recommend that you tell us your specific needs before making an inquiry, such as the type, quantity and other parameters of the ordered products, and our well-trained professional consultants can provide you with more competitive quotations.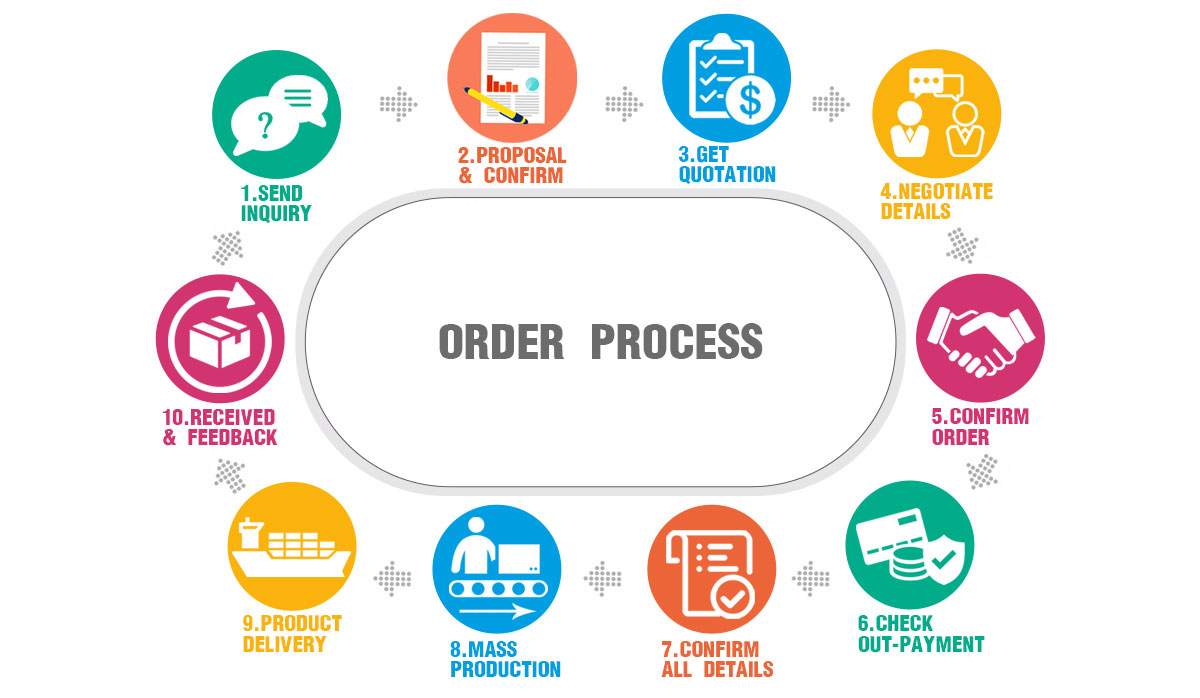 THE BEST SOLUTION
Step 1: Tell us your industry and interested packaging.
Do you know? Selecting right packaging is not easy but worth doing. As the packaging means your brand, it should be high-functioning and also looked great. Although it might look simple on the surface, there are lots of different factors to think about when you're packaging a product. Just tell us your business and expect, we will provide you with one-stop packaging solution! 
Step 2: Confirm proposed solution with us.
Once we get your information, we will propose the solution based on your need and our experience. The proposal is including Packaging Type, Design and Dimensions according to your products.We believe that the best packaging is neither the most expensive one nor the cheapeast one. It is the most suitable one according to situation of your brand.
Step 3: Quotation & Negotiate details.
After confirming of the proposed solution, we will calculate and send you detail quotation ASAP. Other items of the order would be negotiated with you as well. We promise the solution you get is based on high quality packaging and good service.
Step 4: Confirm order & make payment.
After confirmation of the order, kindly move to step of payment. We hope can built up long-term partnership with you instead of one-time business. Only win-win mode can help both of us abtain greater business sucess. And it is our principle that service should not ended after we receiving the payment. Instead, real service should start from the payment.
Step 5: Be informed in-time during production and delivery.
Of course we will confirm every details with you before mass production. Moreover, you will get promt feedback if any abnormal situation happened during production & shipment. Therefore, you don't need to worry about any accidents about order. What you order is what you get.
Step 6: Receive cargo, feedback and discuss new business.
Surely we will inform you when the cargo almost arrived, then you can make a preparation to received the packaging. And any feedback is welcome. What's more, we really hope can discuss your new purchasing plan for packaging after recognition about our quality and service. We can also make a schedule of next order for your reference!